When we roll
One size does not fit all. ACCESS® Roll-Up Covers are model specific, resulting in sleek, clean lines and the tightest fit for your truck. Our American made tonneau covers are low maintenance and long lasting, they keep rolling through years of use. You can always spot an ACCESS® Roll-Up Cover when you see our exclusive SLANTBACK® Rear Design.
STRUCTURAL INTEGRITY
Our built-in bows are designed to provide additional support between the rails to prevent sagging.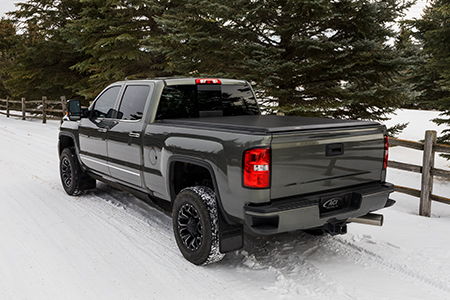 FOUR SEASON PROTECTION
Textured, commercial grade, reinforced, UV protected vinyl remains flexible to -40° F.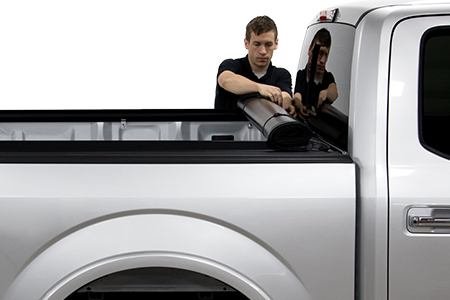 QUICK INSTALLATION
Assembled components allow for a one person installation in minutes. TIGHT BITE™ Clamps attach the cover to the box without the need to drill.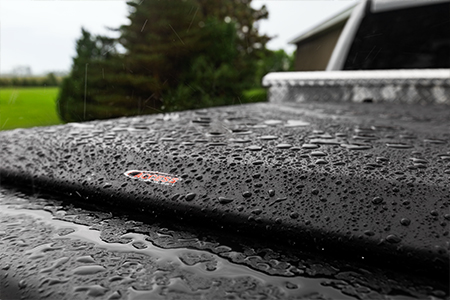 SLANTBACK® REAR DESIGN
Make sure it is the ACCESS® Original Roll-Up Cover with our exclusive SLANTBACK® Rear Design. The SLANTBACK® Rear Design is a registered U.S. Trademark of Agri-Cover, Inc.