LEADING BY EXAMPLE

Superior performance

A PERFECT 10

Discover the difference

INNOVATIVE FIT AND FINISH

Committed to excellence

DURABLE, DEPENDABLE,
DISTINGUISHED

The ultimate addition
ACCESS® LIMITED EDITION
Roll-Up Cover
Our Best Premium Tonneau Cover
Demand the best in quality and performance. ACCESS® Limited Edition Roll-Up Covers encompass the trusted design of the legendary ACCESS® Original Roll-Up Cover with the AUTOLATCH™ II Dual Locking System and the UV protected commercial grade vinyl. Five exclusive accessories are included to enhance the utility of your truck: EZ-RETRIEVER® II Cargo Reaching Tool, ACCESS® AA Battery LED Light, TRAILSEAL® Tailgate Gasket, 2 oz. COVER CARE® Cleaner and Tie Down Rings. Simple installation with no drill TIGHT BITE™ Clamps secure the tonneau cover to the pickup bed. ACCESS® Limited Edition Roll-Up Covers are easy to operate and allow you to quickly open the tonneau cover in a straight, compact roll. Experience speaks volumes, the ACCESS® Limited Edition Roll-Up Cover is the ultimate roll model.
California Residents: Prop 65 Warning
7 DISTINCT FEATURES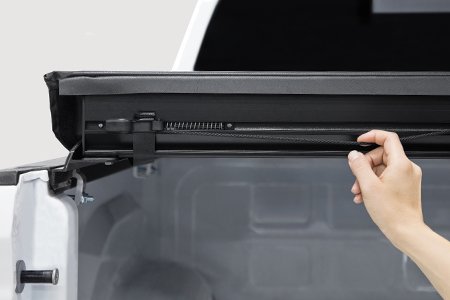 PATENTED

AUTOLATCH™ II DUAL LOCKING SYSTEM

Release both locks simultaneously by pulling on cord from either side. Heavy duty nylon latches provide a half inch of surface for solid positive latch engagement.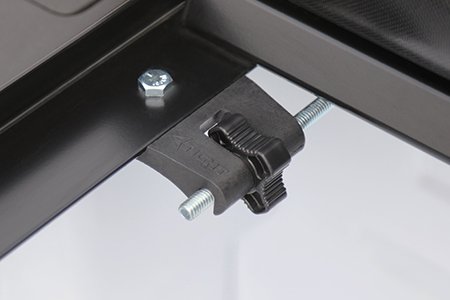 XT-DIAL™ TENSION ADJUSTERS
Offers direct tension control to fine-tune the tonneau cover by the turn of a dial, no tools necessary.
SEALS ON ALL SIDES
Incorporated front and rear vinyl seals and watertight foam gasket between tonneau side rails and pickup truck box. ELEMENT SEAL™ Gasket delivers added protection at front bulkhead.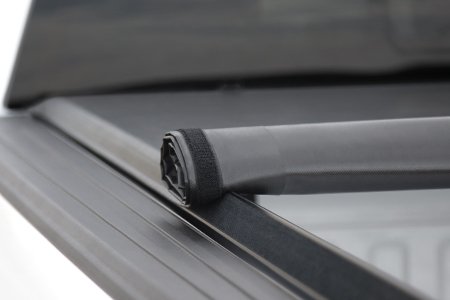 RELIABLE HOOK AND LOOP SYSTEM
A high strength seal running the full length of truck bed. Easy one person operation.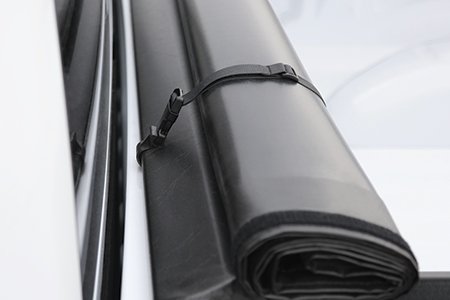 PREMIUM STORAGE STRAPS
Durable nylon straps secure the rolled up cover and cab guard design prevents the cover from rubbing on the cab.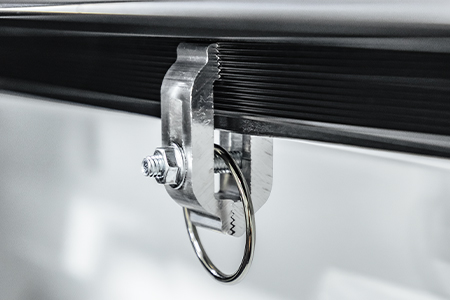 TIGHT BITE™ CLAMPS
Attach tonneau cover to bed without the need to drill into bed.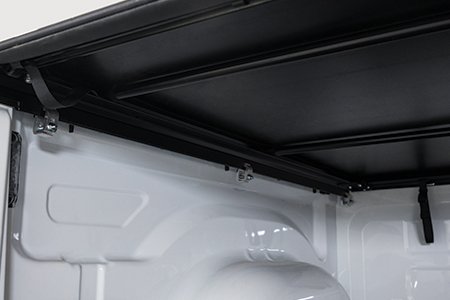 PREMIUM HARDWARE
The ACCESS® Limited Edition Tonneau Covers are manufactured with 6000 Series aluminum black bars, bows and rails.
EXCLUSIVE

ACCESSORIES INCLUDED

($105 VALUE)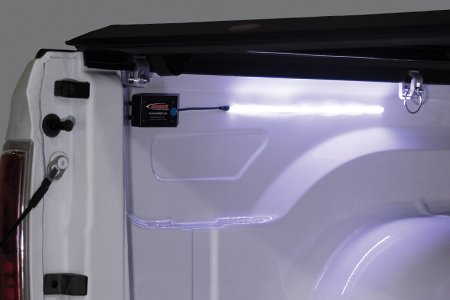 ACCESS® AA BATTERY LED LIGHT
This waterproof light is a peel-and-stick solution for any dark place without the need for wiring. Factory set to automatically shut off after three minutes.
COVER CARE® CLEANER
This cleaner repels water and dust while guarding against UV damage. Protect your cover's brand new look.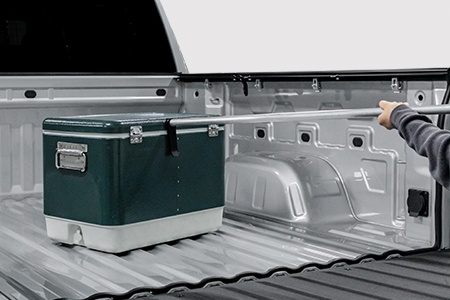 EZ-RETRIEVER® II CARGO

REACHING

TOOL
A simple and effective way to reach gear that has slid to the front of your truck box. Any truck owner will appreciate this handy tool.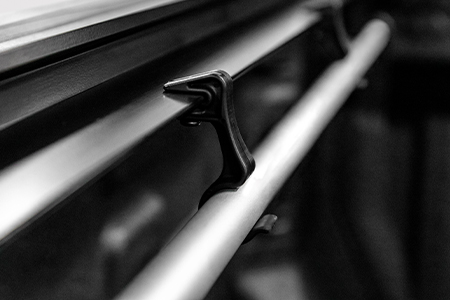 EZ-HOLDER™ KIT
The easy and effective way to secure your EZ-RETRIEVER® II Cargo Reaching Tool and keep it within reach.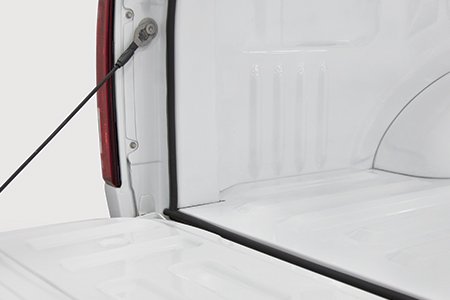 TRAILSEAL® TAILGATE GASKET
Seals the perimeter of any truck's tailgate preventing dust, rain or snow from entering the truck box.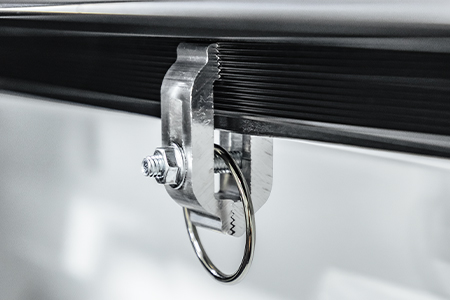 TIE DOWN RINGS
Handy and convenient for securing loads and preventing cargo from shifting.
ACCESS® LIMITED
TONNEAU COVER

VIDEOS

See why ACCESS® Limited Edition Roll-Up Covers are the best truck bed covers for your truck accessory needs. Gain full bed usage in seconds with this American made tonneau cover. Save time and learn about the five included accessories in less than a minute. The ACCESS® Limited Edition Roll-Up Cover is for those who need more and want the best tonneu cover.

Watch more videos
ACCESS® LIMITED EDITION PHOTO GALLERY
Explore the ACCESS® Limited Edition Roll-Up Cover images for different views of the best tonneau covers on the market. Adding extras to your truck could not be easier. Save time and money by combining the best truck bed cover with five of our most popular accessories. ACCESS® Limited Edition Roll-Up Covers are dependable and a cost-effective way to increase the utility of your pickup.