GET MORE FROM YOUR TRUCK

One size does not fit all

SEE THE QUALITY,
FEEL THE DIFFERENCE

Precision comes standard

ATTRACTIVE & AFFORDABLE

Doing what we do best

WIDE OPEN,
NO LIMITS

Designed for everyday use
LITERIDER® Roll-Up Cover
Our Best Value Truck Bed Cover
Made to fit your truck and your lifestyle, the affordable LITERIDER® Roll-Up Covers are stylish, durable and perfect for protecting your cargo and improving fuel economy. The increased capacity design sits 1-1/2 in. above the truck bed offering all-season protection while the AUTOLATCH™ Locking System automatically locks when the truck bed cover is closed. A patented Slide Lock provides added security when used in conjunction with a locking tailgate and the EZ-DIAL™ Tension Adjuster controls the tension with a simple turn of a dial, no tools required. Our unique TIGHT BITE™ Clamps are made model specific to ensure a quick and easy, no drill installation. Sleek looks, quality craftmanship and easy operation, enhance your truck with the dependable LITERIDER® Roll-Up Cover today!
California Residents: Prop 65 Warning
8 DISTINCT FEATURES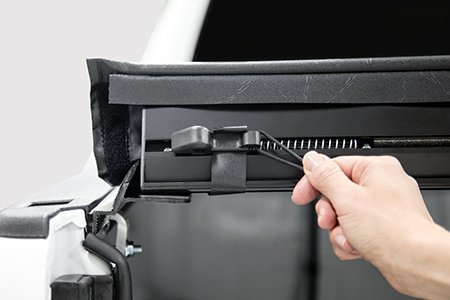 AUTOLATCH™ LOCKING SYSTEM
Easily releases with the pull of a cord and automatically locks when the cover is closed.
PATENTED SLIDE LOCK
Additional locked protection on the passenger side of the tonneau cover. Push to lock, pull to unlock.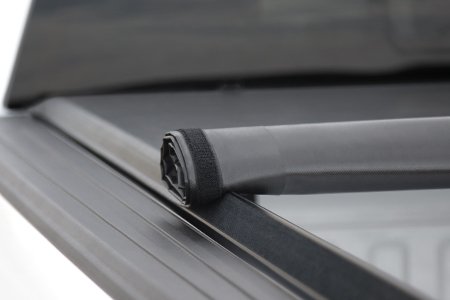 RELIABLE HOOK AND LOOP SYSTEM
A high strength seal along the entire length of pickup bed. Simple one person operation.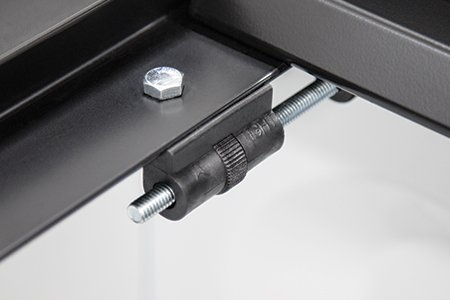 EZ-DIAL™ TENSION ADJUSTERS
Sets truck bed cover tension with the turn of a dial, no tools required.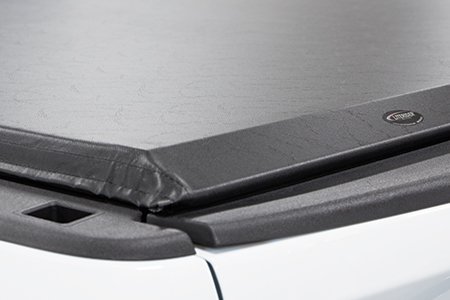 SEALS ON ALL FOUR SIDES
Built-in rear and front vinyl seals and water-resistant foam gasket between the cover rails and pickup truck bed.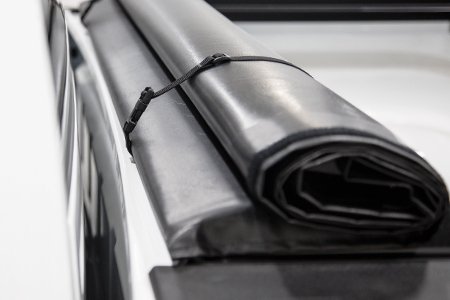 QUICK CLIP™ STORAGE STRAPS
Powerful nylon straps and durable buckles secure tonneau cover behind the cab.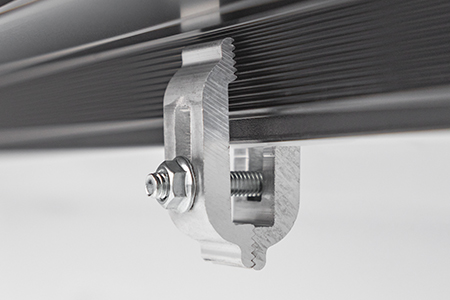 TIGHT BITE™ CLAMPS
Easy installation, no drilling needed. Specifically cut 'teeth' maintain superior grip and exceptional strength.
HARDWARE
The LITERIDER® Roll-Up Cover come with aluminum mill finish bows with black rails and bars.
LITERIDER®
ROLL-UP BED COVER

VIDEOS

View how adding a LITERIDER® Roll-Up Cover to your truck makes life easier. Installation is quick and easy, if needed our install video is here to help. Manufactured in the USA, this tonneau is a great way to enhance your truck. Whether you are looking to add protection, increase gas mileage or improve appearance, LITERIDER® Roll-Up Bed Covers are a great addition.

Watch more videos
LITERIDER®
ROLL-UP COVER

PHOTO GALLERY

Follow your passion with LITERIDER® Roll-Up Covers. Offering four season protection and quality components, this affordable tonneau cover is perfect for an active lifestyle. Don't sacrifice looks for function. Utility and style are standard features with our best value tonneau cover. Gear remains safe and hidden while out adventuring when you add a LITERIDER® Roll-Up Bed Cover to your truck.