ACCESS® Cover Tech Tips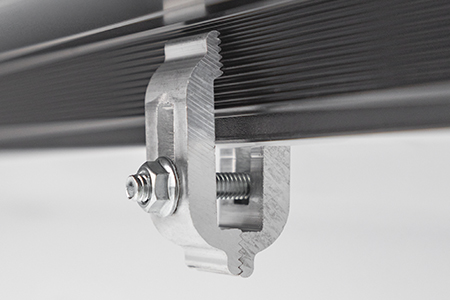 1. Proper Clamp Installation
It is essential clamps are installed correctly to secure side rails on truck. To install clamp to side rail: position clamp with teeth engaged in side rail grooves, turn nut finger tight, use wrench to tighten and then torque nut to specifications listed in standard or special instructions.
2. Rail Placement
Proper rail placement is key to ensuring your cover looks great and functions correctly. Proper rail placement begins at the front of your truck bed. With the weather strip against the inside lip of the box, push the rail forward until it touches the front of the box. The top of the rail should be flush with the top of the box. With the rail flush at top of box and clamp teeth engaged, tighten the clamp. Verify the rail is level. If the rail tilts up: loosen clamp, lower clamp, engage teeth and then tighten clamp. If rail tilts down: loosen clamp, raise clamp, engage teeth and then tighten clamp. At the tailgate end, the top of the rail should be flush with the top of the tailgate. NOTE: For trucks with an electric tailgate, rails will have to be installed slightly higher to eliminate interference.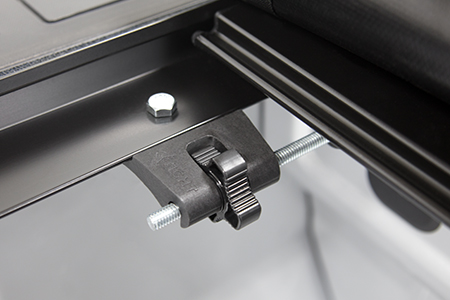 3. Cover Tension
Keeping your cover properly tensioned is the easiest way to enhance the appearance, decrease noise and increase longevity. Your cover comes pre-tensioned from the factory. The rear bar should snap down when closing, between 20-30 lbs. of pressure. Your cover should be drum tight with no sagging between the bows. If adjustment is needed, roll the cover open to access your tension adjusters. To loosen, turn both tension adjusters clockwise. To tighten, turn both tension adjusters counter clockwise. Always turn tension adjusters in equal amounts.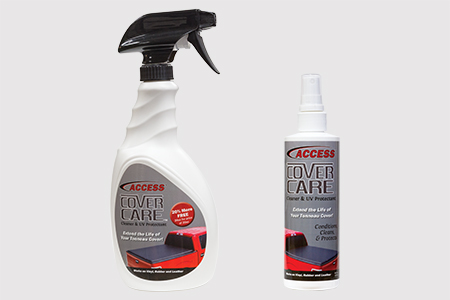 4. Cleaning your Tonneau Cover
Use mild liquid soap and water to clean cover. Periodically treat cover with COVER CARE® Cleaner and UV protectant. Do not clean with petroleum or citrus based products. Petroleum based products may dry out and damage cover seal.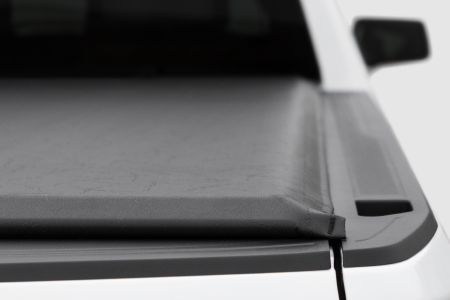 5. Increase Longevity
When possible keep cover closed. Always seal cover edges the full length of box on both sides with hook and loop sealing system. Ensure cover is properly latched and sealed.